First-Year Seminars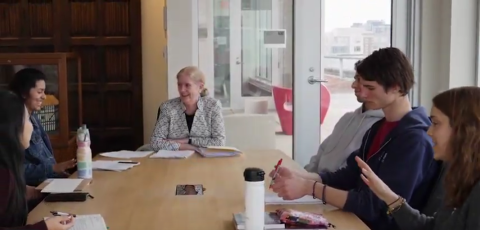 First-year seminars are an excellent introduction to academic life and are highly recommended for first- or second-semester students.
The primary goal of the first-year seminar program is to provide every first-year student with the opportunity for a direct personal encounter with a faculty member in a small class setting devoted to a significant intellectual endeavor. First-year seminars also fulfill College General Education Requirements.
Policies Governing First-Year Seminars
In addition to the courses approved for the various sectors, one first-year seminar may be used as a substitute for a course on the relevant sector list. To find the sector that a first-year seminar fulfills, refer to the list of first-year seminars and the archive of past seminars.
First-Year Seminar Donors
First-Year Seminars are supported by endowments created by the following generous donors:
Richard E. Abrams, W'66, and Marilyn S. Abrams
Carol Eininger, CW'70, and Roger Einiger, W'69
The Dalck and Rose Feith Family
Leonard Goldberg, W'55, and Wendy Goldberg
Dhananjay M. Pai, W'83
Joseph F. Rascoff, W'67, and Jane Rascoff
Emily and Jerry Spiegel
The Estate of Richard J. Wehle